Easy access to high quality international profiles!
Do you want to find your next employees for your vacancies in Africa through JobnetAfrica? We developed three ways to help you out.
1. Advertise your international vacancies in Africa
Advertise your vacancies in Africa on our JobnetAfrica website. We offer three different options of promoting which will give you the best chance to attract suitable applicants. Upload your vacancies in Africa through our easy to use website. Create a company profile here.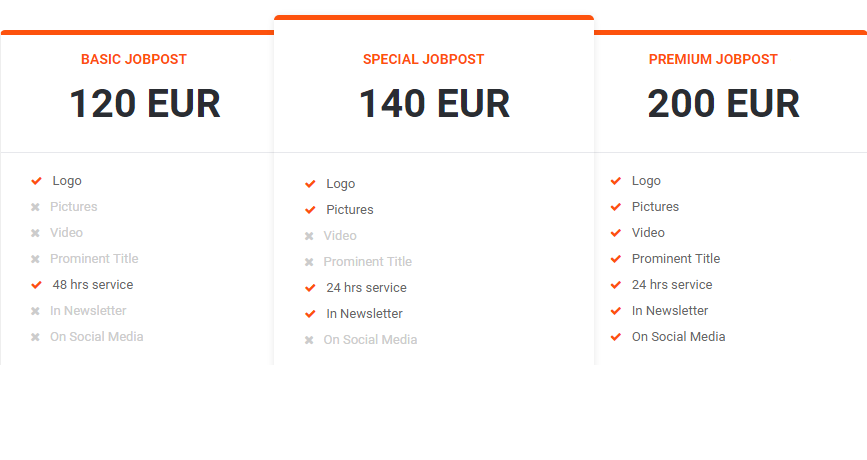 Not clear or additional questions? Contact us via contact@jobnetafrica.com.
2. FREE premium member database
Scrolling through our premium member database. We have numerous candidates that are actively looking for an international job in Africa, there for you to see. Find a suitable match and contact this person immediately, FREE of charge!
Why JobnetAfrica? Because we help you fill your international vacancies in Africa.
Have you been scrolling the internet looking for the right website to find international candidates or post your vacancies in Africa on? Did you randomly place job advertisements and got little to no response or the response you were not looking for?
It is important when picking a job advertisement website, free or paid, to check what the targeted group of candidates for this website is. Placing your vacancies in Africa or looking for candidates on the wrong website is a waste of your time and money.
The people
JobnetAfrica is the best website when you are looking for the following:
- International and Africa diaspora candidates
- Applicants with passion for Africa or even better, experienced working in or with Africa
- Young professionals ready for a long term challenge up to
- Experienced managers and specialist
- Startup experts up to
- Candidates with a background in large Multinationals or NGO's
Sectors we are active in
And, we are specialised in, but definitely not limited to, the following sectors:
- (Port) Logistics
- Renewable Energy
- IT
- Internet
- Telecommunications
- Water Sector
- Infrastructure
- Tourism
Professional areas we are good at
Plus, the main share of our database consists of specialists in the following areas:
- General Management
- Operations Management
- Technical / Maintenance Management
- Sales & Marketing Management
- Business Development
- Financial Management
- Specialist in Agriculture, Agronomy, Horticulture, Fishery, Forestery, Tourism, Logistics, Shipping, Marine, Renewable Energy, Water Management, Infrastructure, Construction, Engineering, Maintenance, Financial Services, Project Management, etc.
Do your international vacancies in Africa not totally fit into these examples? Looking for candidates with a different background? Don't stress, it was just too much to write down all specifications of candidates we have in our database. Ask our specialists for a realistic advice. Contact us via contact@jobnetafrica.com for help.