We help build careers in Africa
JobnetAfrica is the name of the most reliable site for international and diaspora professionals that are looking for careers in Africa. Our platform is available for anyone looking to live and work in Africa, has done this before or still does. The international or expat jobs we offer are realistic and actually do exist. Our goal is to link reliable employers with the best candidates available, to create careers in Africa.
Our team exists of highly passionate people that worked part of their careers in Africa and have a specific bond with the African continent. Unlike most job search sites we feel that everybody that took the time to contact us deserves a response. Therefor we have developed a very personal and informal way of working. With this approach we have realised many successful matches in the past and will continue to increase this number in the coming years!
JobnetAfrica offers several services online and offline, for employers and candidates. With our personal approach our team of Africa experts is always willing to offer a helping hand. So please let us know in case you feel lost in pursuing your careers in Africa!
Some history...
It all started in 2010 when driving back from Lake Malawi to Lilongwe after a relaxing weekend away. Our contract was coming to an end and we had decided to move back to the Netherlands. Knowing we would miss the continent we fantasised about how we could have the best of both worlds. Family and friends in the Netherlands nearby and still being able to explore the African continent, lush surroundings, lovely climate and it's people. Setting up our own company was the answer. But in what?
In 2011 we arrived back in the Netherlands and started working on our plan; Werk in Afrika Recruitment Services. With many hours hard work and dedication we managed to set up a successful recruitment firm targeting the international market in Africa. Creating careers in Africa. In 2016, 5 years later it was time for the next step.
JobnetAfrica is part of the World Recruitment Centre B.V. holding and offers job and profile advertisement for the international professional passionate about obtaining or maintaining their careers in Africa!
Our Team
Inez Willeboordse - Managing Partner (Cape Town, South Africa)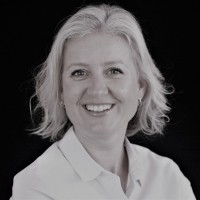 After living and working in South Africa and Malawi myself, I missed a proper platform to look for international jobs in Africa. Not easy to find the decision maker for hiring, let alone get in touch. The other way around, lots of employers in Africa seemed to be struggling finding the right talent, skills or management level and had nowhere to reach out to. JobnetAfrica was born!
Since 2011 I have dedicated my professional life to implementing my vision on recruitment and head-hunting for employers active in Africa. Helped by a great team of Africa enthusiasts we lead employers in finding their matching candidates and guide them in growing their businesses in Africa.
----------------------------------------------------------------------
Ingrid Verhagen - Executive Search Consultant (Johannesburg, South Africa)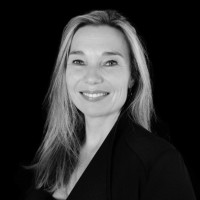 After studying and working in The Netherlands for many years, I decided to explore this crazy cool world and I ended up in South Africa, for what was supposed to be a holiday. This trip changed my life forever. I fell in love with the incredible landscapes, the friendly people and have never looked back.
I joined JobnetAfrica as an Executive Search Consultant to take on the challenge to completely understand the requirements of our clients and of their company cultures, to enable me to find candidates who are not only a great fit for the company, but also candidates who are best suited to, and would most enjoy their time in Africa. If you are keen to start a career or to maintain your career in our beautiful continent, and if I can be of any help, feel free to contact me any time.
----------------------------------------------------------------------
Annamaria Celeste - Executive Search Associate (Rome, Italy)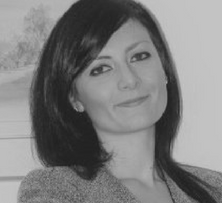 After having lived in many European countries I found out that there is still a whole world out there! Africa has been fascinating me ever since. With over 15 years of experience in intercultural communication as a translator and interpreter for German, Italian, English and French (now adding Portuguese), I have worked for several companies by helping them open up a new market and find new business chances in other countries. As an insider I have had the opportunity to understand how companies work and how important it is to have a good team and employees you can rely on.
One year ago I came across JobnetAfrica and I thought: what a great idea! This is exactly the link that was missing to connect enthusiastic professionals with companies willing to set up a business in Africa or already established there.
As a language expert I love communicating with people around the world trying to understand their needs and bringing them together. For me human factors and interpersonal relations are of the utmost importance and do make a difference when it comes to helping jobseekers and companies reach their goals. Currently based between Rome and Austria.
----------------------------------------------------------------------
Mart Nouwens - Business Development Specialist (Cape Town, South Africa)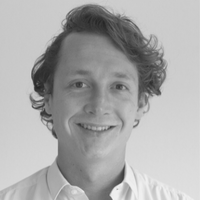 Since my internship in Cape Town in 2017, I have been fascinated by the continent of Africa. All the opportunities and challenges make it a very interesting place, not only to live but also to work. After two years of working passionately in the recruitment world in the Netherlands, I have found a way to combine my two passions 'Recruitment' and 'Africa', namely JobnetAfrica!
From my own experience I know how difficult it can be to find the right job in the vast continent of Africa. That's why I am fully committed to fill the gap between top talent and growing companies all over Africa. Doing so with great enthusiasm from our Cape Town office.
----------------------------------------------------------------------
Fiona Chakwana Simango - Researcher & Database Manager (Johannesburg, South Africa)

I am from Zimbabwe, but have been in South Africa for the past nine years and have been working as a Recruitment Consultant. What I like the most is that it is a multi cultural environment and it has made it easy for me to engage with everyone from different backgrounds. My passion is to make change in people.
One of my duties as a Database Manager at JobnetAfrica is to make sure that all the information on the candidates CV's is updated. This a very satisfying part for me, since i'm helping all these people to enlarge their chances of finding their dream job in Africa.
----------------------------------------------------------------------
Michel Stehouwer - Researcher & Content Manager (Cape Town, South Africa)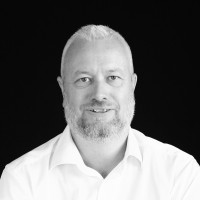 About a decade ago I decided to move to Africa for a year. The continent, with all its pros and cons, fascinated me from the start. One year became three years and there are plans for moving back. Back then I found there was no good platform for both companies and jobseekers to get in touch with each other, or at least I couldn't find it.
As an online marketeer for JobnetAfrica I'm making this great job search site as visible as possible in every sense of the word visible. Amongst many things I am making sure the vacancies of the companies reach all qualified jobseekers. It is fantastic to contribute to companies finding their ideal candidate and enhance people's careers in Africa!
----------------------------------------------------------------------
András Zolnay - IT Specialist (Breda, the Netherlands)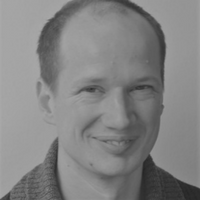 I am a very passionate software engineer and IT specialist. Being Hungarian and living in the Netherlands right now, i know how important it is to have a good job board so you can find that one special job abroad. Therefore i love being part of JobnetAfrica, so i can help people build their careers in Africa.
In my job as allround IT specialist i make sure the JobnetAfrica website is running smoothly and that your information is private and safe. Together with the team i am constantly trying to improve the website so it becomes even easier to use and everyone can apply for their dream job in Africa.
Kvk no: 63568659
Btw no: NL855296379B01